Milan Stolicny:
Loves changing peoples life's;
Has six pack abs;
Lives with no regrets;
Will help you get your own six pack abs;
Will help you live with no regrets;
Surfs waves on Northern California coast;
I believe, that people don't get motivated by health when they are healthy. They don't care about health. They get motivated by a promise of looking attractive, by getting lean six pack abs. Six pack abs is what everybody want's and cares about. Yes, you too! Even, if you say, you don't. Deep down, you really want it. It's rare. It's exceptional. It's next to intelligence, the most attractive thing you can have. And when you do achieve it, exceptional health follows. And I am here to help you achieve your own six pack abs.
I moved to California 11 years ago from Slovakia, where I grew up.  English is my second language after Slovakian, therefore my writing is not beautiful. But I have a lot to say.
Milan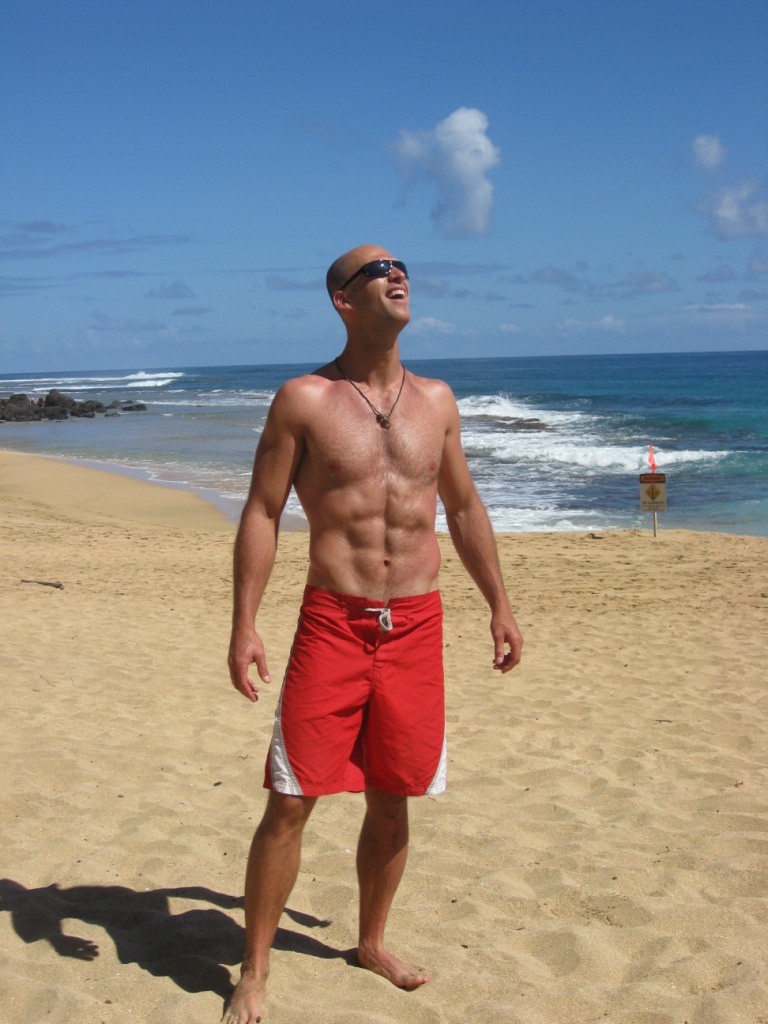 About the picture:
What you see on my six pack abs picture is just a shot taken on the beach. It's not enhanced by photoshop. I am not huge muscular guy. I am just 6'3″ tall 190 pound build person. There are certain tools out there, that could make me bigger and even leaner. They are called steroids, and you probably already know that. For now, I am only promoting the natural six pack abs, and that's what you see on the picture. But, I might take it a notch further some day. I will certainly let you know, when I do it. For now, I am staying natural.
My age and six pack abs:
I will turn 37 next year. So, as you can see, I am not a spring chicken anymore. You certainly heard somebody saying, that they are older and their argument about their metabolism slowing down. What I say to this is – big full truck of steaming horse shit! I plan to keep my six pack abs way until late seventies and into my eighties. And so can you! You can actively stop your metabolism slow down and increase it even further. This web site is about that.
About my Writing:
I never took any English classes. All my grammar and English is just picked up as I continue to live in California. Nothing beats California and that's why I am here.
I decided to write in English, because I can reach more people and have a bigger impact on peoples life's.
When you read something on this web site, you'll probably find a lot of grammatical mistakes. Please ignore them. Just take the message. And get your own six pack abs by following it.
For that, I thank you very much.
Milan.