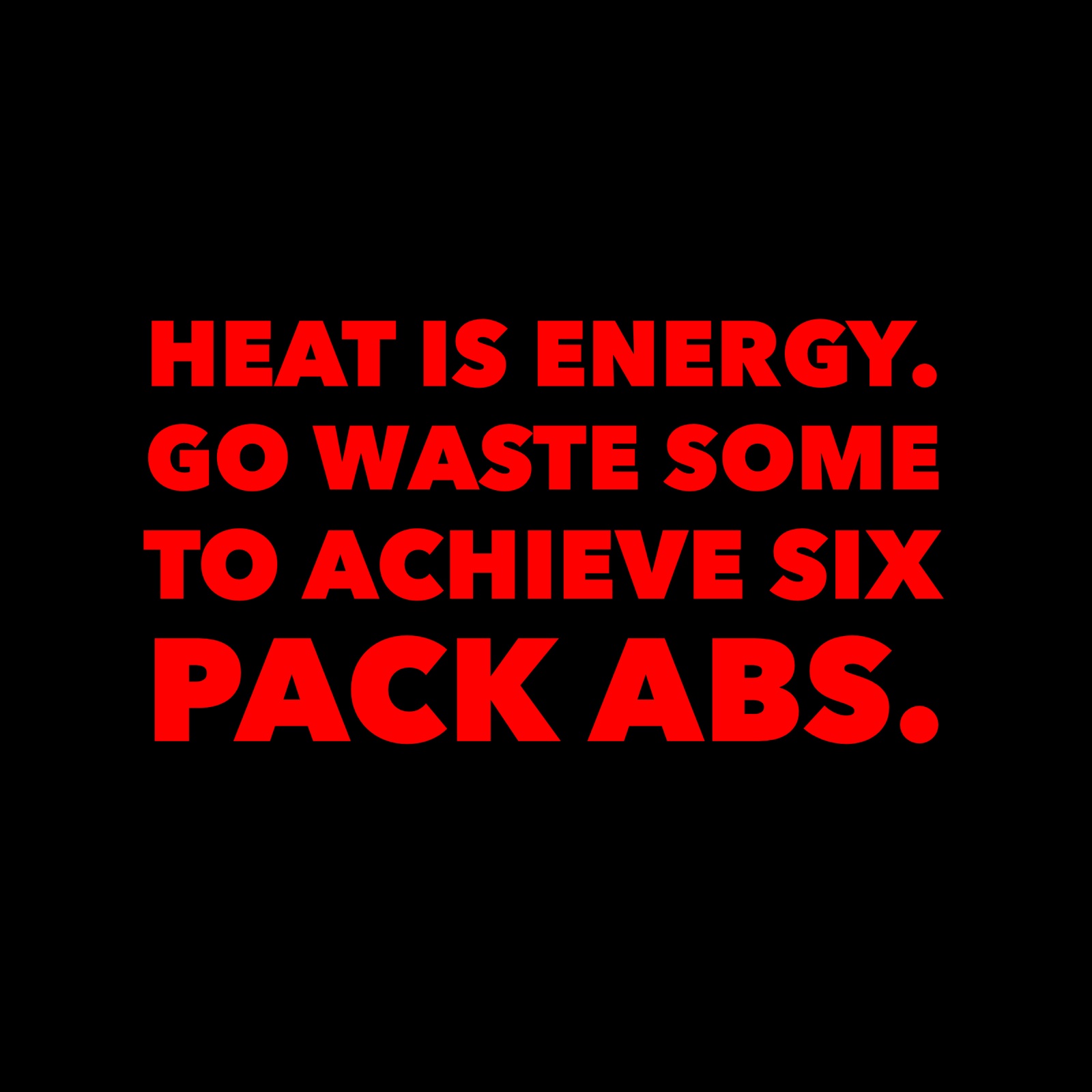 I work outdoors for the most part. And I like cold. The colder I get the fitter and leaner I become. You,
six pack abs achiever
, bulletproof health and superman like energy seeker should use the same strategy. Let me explain.
It gets kind of cold in winter here. This is California. And Californians are spoiled.
Me included of course.
I lost my Eastern European cold resistance edge long time ago. I've been living in California way too long now. When the temperature is in 40ties Fahrenheit (nice warm spring day in Eastern Europe) I start getting cold.
Now, instead of turning on the heaters, I start my random sets of strength training exercises to keep moving and stay worm. Try it next time you're cold. Do sets of pull ups, push ups and rope jumps.
Those are my 3 all time freezing day favorite.
I do them over and over and over on a cold day.
And I love it. And you will love it too. All you need to do my fellow six pack abs achiever, is to shift your mindset. Once you learn this strategy you will be like: Wow, I wish I knew this before! OMG how simple and effective!!!
Yes exactly!
And your superhuman fitness level achievement will be set on autopilot.
And the best of all is, that it's integrated in you work, life lifestyle. That's exactly how I like it. That's in my opinion the only way to stay super fit and super lean forever.
Here is my six pack abs formula for cold day. It works. But you can adjust it to your own fitness level.
I did 10 sets of pull ups, 3 sets of rope jumps and 5 sets of push ups the other day. Yes I tend to prefer pull ups. I was a wild monkey in my previous life.
Pull ups are my all time favorite exercise ever! Yours will be different one my fellow six pack abs achiever.
And it's all good. It works in all kinds of combination.
I did:
10 times 15 repetitions of pull ups
3 times 111 repetitions rope jumps
5 times 37 repetitions of push ups
That's pretty manageable, isn't it?
Ok maybe doing 10 times 15 pull ups does not come that easy to you, but that's ok. Remember I was a monkey in my previous life and you might have been a kangaroo. So do more rope jumps than!
Now the fantastic and unbeatable benefit of this workout is, that it is spread over 8 hour shift. My work shift. Your work shift from now on!
With workout system like this, you keep constantly boosting your metabolism. You'll stay warm, you'll feel fantastic, awake, your mind and brain connections will fire super fast. And your six pack abs workout will be all done before it's time to feel guilty that you didn't go to the gym tonight.
No thank you very much!
I'm not interested in that kind of BS system where you go to the gym after work. That doesn't work anyway. And you shouldn't be interested in it too!
I love this kind of cold days. I'm truly addicted to them. And it is easy to develop that kind of adiction.
You should develop it too!
The trick is to start doing it from now on. Let's call them the cold day never ending sets that end when your work or project for the day ends.
Now let me tell you one secret too.
It doesn't have to be cold outside to do this either. In fact you should plan your six pack abs workouts for every day like this. The cold weather is just an additional bonus.
The very last benefit of doing this comes from saving the money on energy. But who cares about that?
It's like health.
Almost no one exercises to get healthy. Almost everyone exercises to look good. To be ripped and to show everyone that he's fitter.
And make them jealous of your ripped abs!
Yes that is exactly why you want to get fit! And it is all good.
Health, abundant energy, high performing brain and saved energy cost are just a secondary benefit you get at the same time!
But hey, hopefully you pocket that money you saved on energy bill while you got fitter and invest it wisely and retire early.
Oh wait!
Than I'll be sitting in a warm house watching TV, warm and comfortable. And there won't be a need to move and do my sets.
I'll get fat and unhealthy. So no, thank you very much! I'm not interested in that!
I want to experience cold and uncomfort, because that makes me have more ripped six pack abs than the other guy 🙂 Join me in this pursuit my fellow six pack abs achiever! Let's hack this six pack abs achievement game. It's simple and viciously effective!
Related six pack abs articles:
Micro workouts for healthy lean six pack abs body
Six pack abs on 5000 calories per day
No time for six pack abs, no excuse!